Verdonschot, Suzanne (2009). Learning to innovate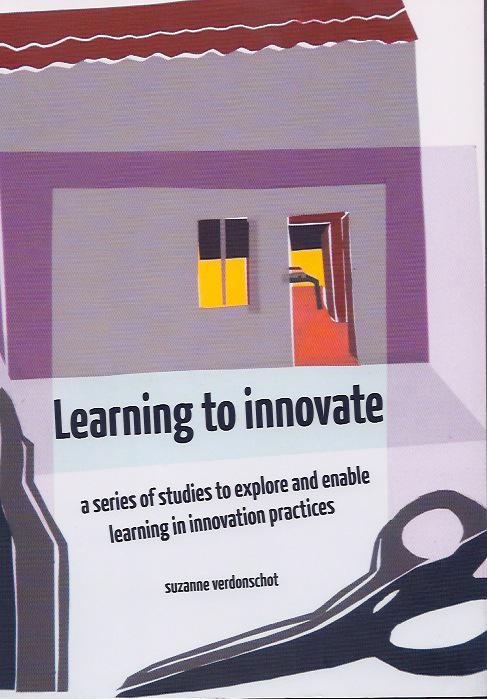 A series of studies to explore and enable learning in innovation practices. The results support eleven design principles for innovative practices, and revealed disx factors that influence the various phases of the design process. Rational analysis, previous experiences and the ability to work with the design principles are factors relevant for a systematic approach. Affinity, creativity and ambition are factors that point to a personal approach. The design process can be considered as a valuable learning process in which the principles act as advance organizers and promote reflection.
The development of the knowledge economy influences the way in which learning in the context of work takes place. In order to be successful in a knowledge economy learning with the intention of innovating becomes increasingly important. It is this form of learning that is central to this thesis. The first research question aims to trace factors that enhance the learning processes leading to gradual improvements and radical innovations. The second research question examines the extent to which these factors could be deliberately applied to design a work environment that promotes innovation. Central to the research is the study of innovation practices. An innovation practice is a group of people that is motivated to collaboratively find an innovative solution for a difficult problem for which the answer is yet unknown. The method consists of a series of studies that all answer different questions. In the first study a meta-analysis was conducted of 18 reconstruction studies of completed innovation practices. The second study was a parallel study in which we monitored 10 innovation practices. This was combined with a literature review. In the third study an expert consultation was carried out to formatively evaluate the design principles that were found in the previous studies. Then, a design study was conducted in which participants used the design principles in different ways in order to examine their prescriptive quality. In answer to the first main question there is a set of 11 design principles which reflect the factors that enhance learning in innovation practices. In answer to the second research question we conclude that the design principles do not have a prescriptive function. The application of the principles in order to design interventions for innovation practices is influenced by six other factors as depicted in a design model. A combination of a systematic and personal approach seems the most viable for innovation. The design principles present various perspectives that offer the designer starting points for the design of interventions.
Click here for more information and for downloading the complete thesis