Kang, S.J. (2015). Leadership, organizational culture, knowledge productivity and value creation in four successful Korean companies. Thesis. Enschede: University of Twente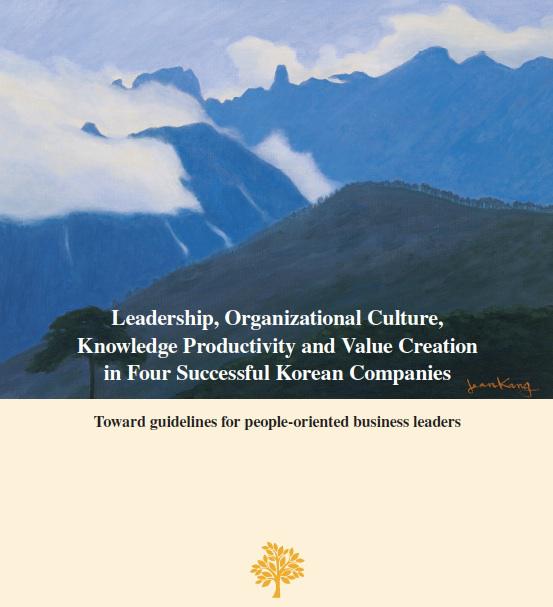 On September 9, 2015 Suk Jean Kang defended his doctoral thesis at the University of Twente.
The study explores the relationships between leadership characteristics, organizational culture, knowledge productivity and value creation in four leading Korean corporations. In an emerging knowledge economy, it is important to understand what leadership style best fosters a knowledge-productive organizational culture, and aids in achieving continuous improvement and radical innovation and ensures high-value creation. Leaders of the four companies included in this study agreed to participate in and cooperate for empirical research. From a literature review related to the main topics, a conceptual framework was developed, followed by a survey of 387 leaders and managers and additional interviews with senior-level executives and managers of these companies. The results indicate that a strongly people-oriented, highly challenging and entrepreneurial style of leadership with boundary-less open communication and knowledge sharing, strongly relates to value creation, sustainability, and future growth engine development. One of the ambitions of this study is to narrow the gap between the academic research on leadership and value creation and the adoption of the findings by business leaders in day-to-day practice. Based on the results of this study, the researcher developed a set of guidelines for business leaders who wish to build a supportive culture for knowledge productivity and sustainable value creation in their organizations. 30 business leaders of Korean companies who participated in the study by discussing the main findings and exploring their implications reviewed the preliminary version of these guidelines.
Zie voor een Nederlands persbericht het UT Nieuws
Please, find the full text, with a summary in English and Dutch, below: